Deassy Roosiana Tresna Handayani
About Deassy Roosiana Tresna Handayani
Deassy is an Partner of Hadori Sugiarto Adi & Rekan. She has more than 14 years of auditing and consulting experiences in Indonesia. In 2015, Deassy became a Certified Public Accountant in Indonesia (CPA.AP-1725) and membership in Professional Associations Asean Chartered Professional Accountant in 2018 (ACPACC-ID.0001273), State Register of Accountants in 2017 (RNA 18485), Ikatan Akuntan Publik Indonesia (IAPI 3953) and Cartered Accountant in 2013 (CA.11.D52726) from Ikatan Akuntan Indonesia (IAI).
Deassy has been involved on the audits of entity engaged in various industries which include retail and manufacturing companies, foundations, financial institutions, construction, real estate, food and drink, services (shipping, logistic, loading and hospitality) and Regular audit of financial statements in compliance with the annual submission of audit report to Tax Office, Ministry of Finance and Financial Service Authority [Otoritas Jasa Keuangan (OJK)].
Deassy also handles several special assignments related to Initial Public Offering (IPO) of shares and bonds. As part of the consulting services, Deassy has specialization on business restructuring and valuation of entities contemplating to perform reorganization, assisted the Entity on the preparation of agreed upon procedure.
As part of the consulting services, Deassy has been involved on IFRS conversion of the financial statements, assessments on the differences between Indonesian GAAP and IFRS and reviews of IFRS reconciliation statements, IFRS/PSAK Readiness Assistance with clients' activities engaged in real estate company.
Representative Clients:
Gunawan Dianjaya Steel Tbk, Betonjaya Manunggal Tbk, Aneka Gas Industri Tbk, Bukit Darmo Property Tbk, PT Siantar Top Tbk, PT Gozco Plantations Tbk (group), PT Suparma Tbk, PT Kelola Mina Laut (group), PT Gunawan Dianjaya Steel Tbk, PT Meratus Line (group), PT Wonokoyo Jaya Corporindo, PT Bukit Darmo Property Tbk, PT Aneka Gas Industri (group), PT Formosa Sejati Logistik, PT Ensign Dinamika Logistik, PT NPR Manufacturing Indonesia, PT Chandra Jaya Sukses, Yayasan ISHK Tolaram Indonesia, PT Internasional Teknokom Ciptakreasi, PT Karya Niaga Abadi (JNT Group), Sour Sally Group, PT Biogene Plantations, PT Tera Data Indonusa Group and etc.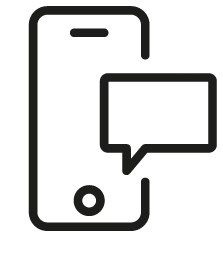 Get in touch
Whatever your question our global team will point you in the right direction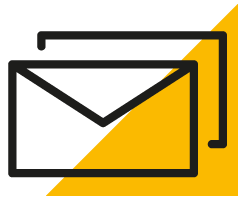 Sign up for HLB insights newsletters